A CoatHook to Benefit
Shenandoah Shepherd Rescue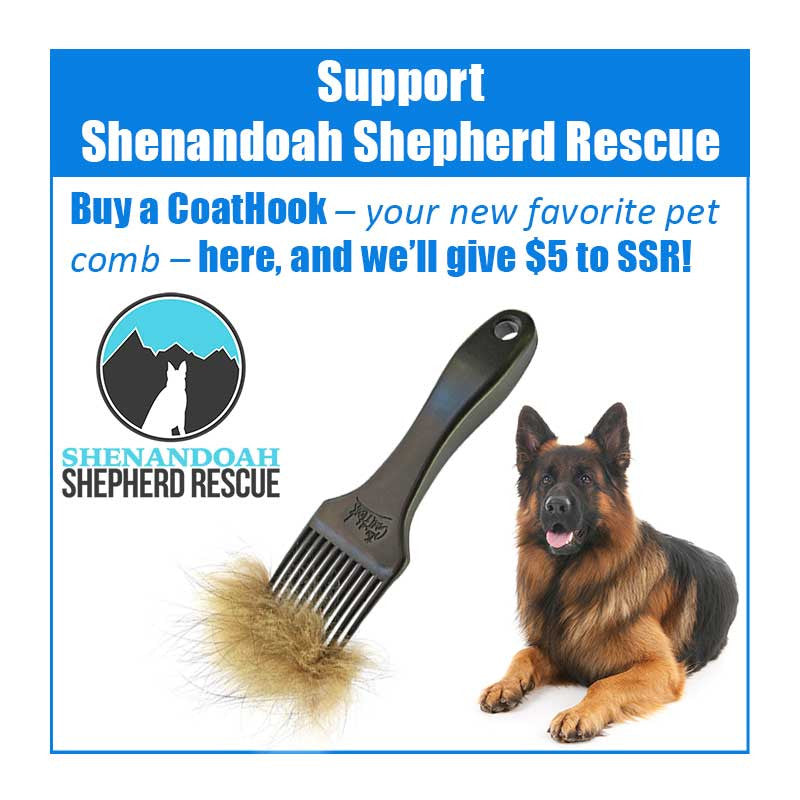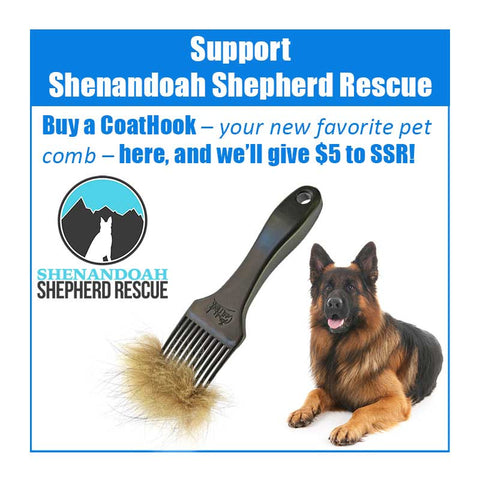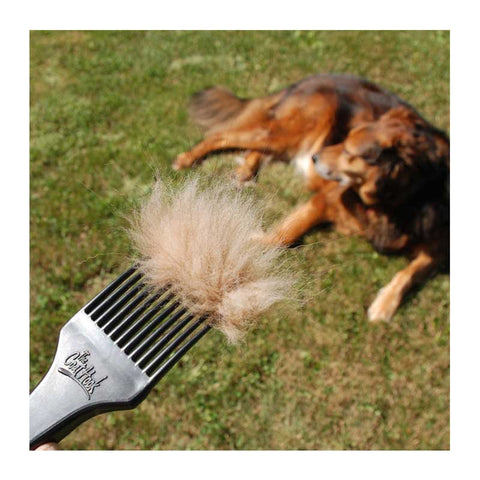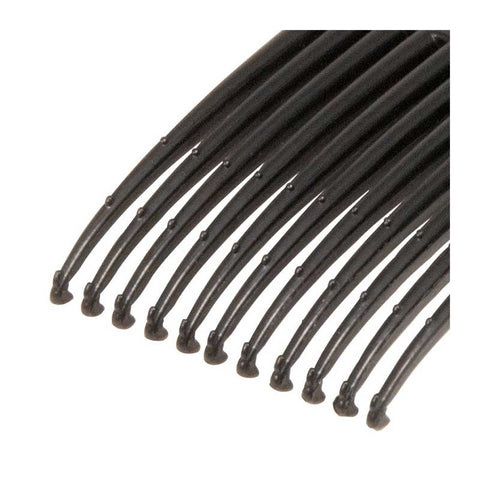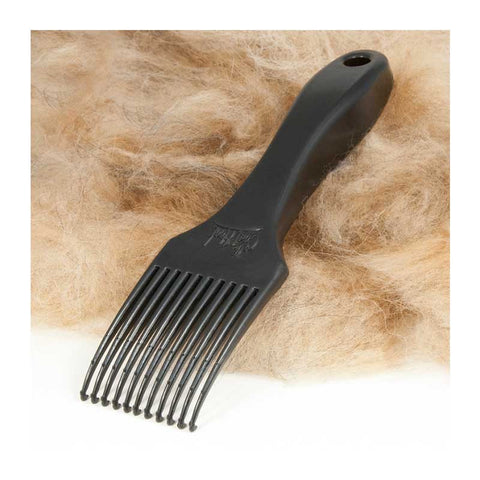 About This Fundraiser
This fundraiser benefits the brand new Shenandoah Shepherd Rescue, an all-volunteer organization that formed just last month, January 2017, to help German Shepherd dogs who are at risk.
Based out of Virginia's Shenandoah Valley, these young women work to help German Shepherds throughout the country, with many of their dogs coming from high-kill shelters in Texas.
While the organization is new, its handful of volunteers have been dedicated to rescuing German Shepherds for years, and they have already rescued 29 dogs, eight of whom were surprise puppies! They expect to be able to help about 10 dogs per month.
The rescue relies entirely on donations, 100% of which go to supporting the dogs' needs. Most expenses are for transport and veterinary care.
We are very happy to give what we can to help this fledgling organization get off the ground and have enough funds on hand to help whenever a dog in need comes their way.
About This Product
The CoatHook gathers and removes shedding undercoat fur from cats, dogs, and rabbits without pulling or cutting the outer layers of fur, the way some pet combs do.
The CoatHook's long tines reach through the outer layer of fur, and the small hooks at the ends of the tines gently but very effectively gather and remove downy shedding undercoat fur.
A series of graduated hooks along the top of the tines can be used to gently tease out tangled fur.
The CoatHook works really well on dogs that have coats that shed, such as Labs, Collies, Shepherds, and mixed breeds, as well as medium-long to long-haired cats.
Watch the video below to learn more about the CoatHook and see it in action.
Made in Maine, USA.