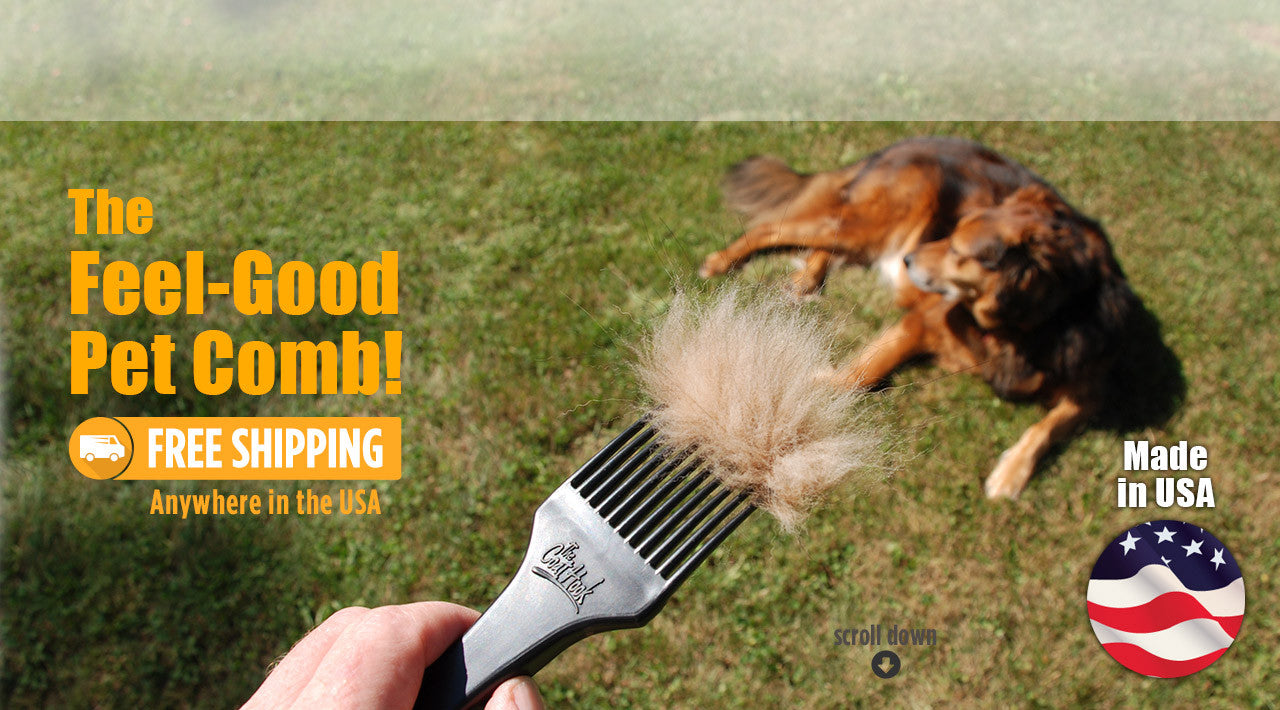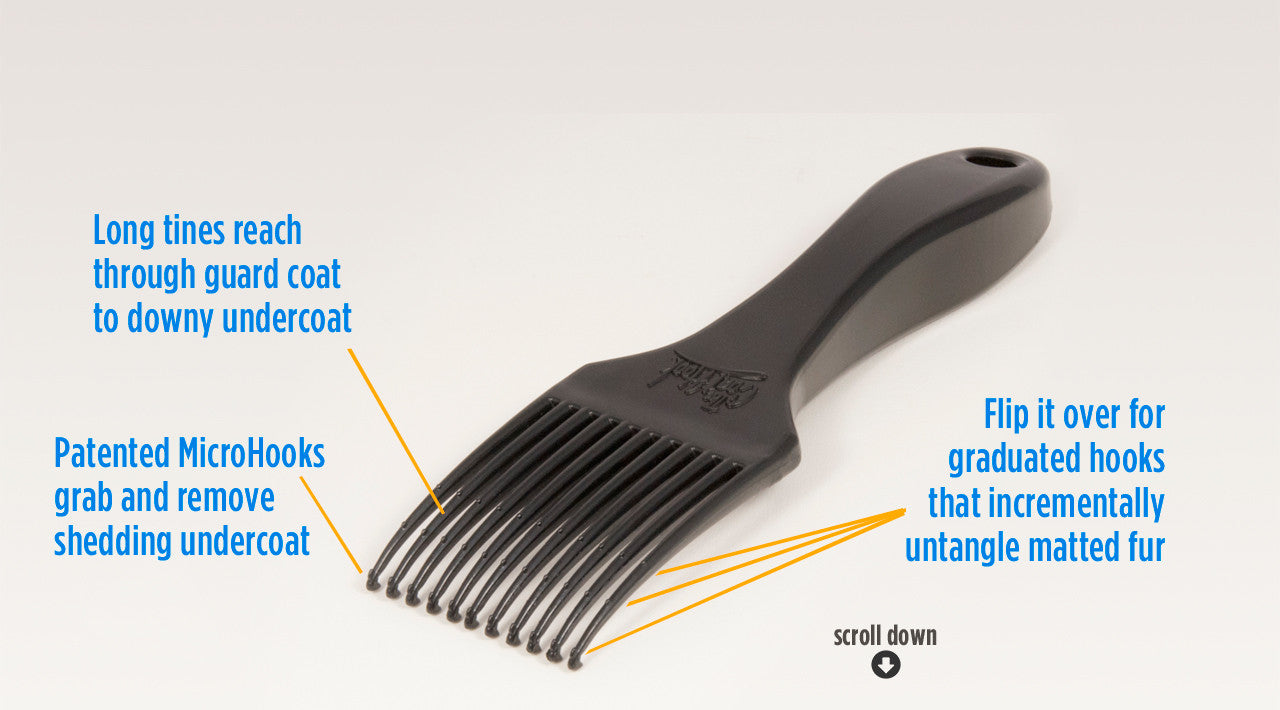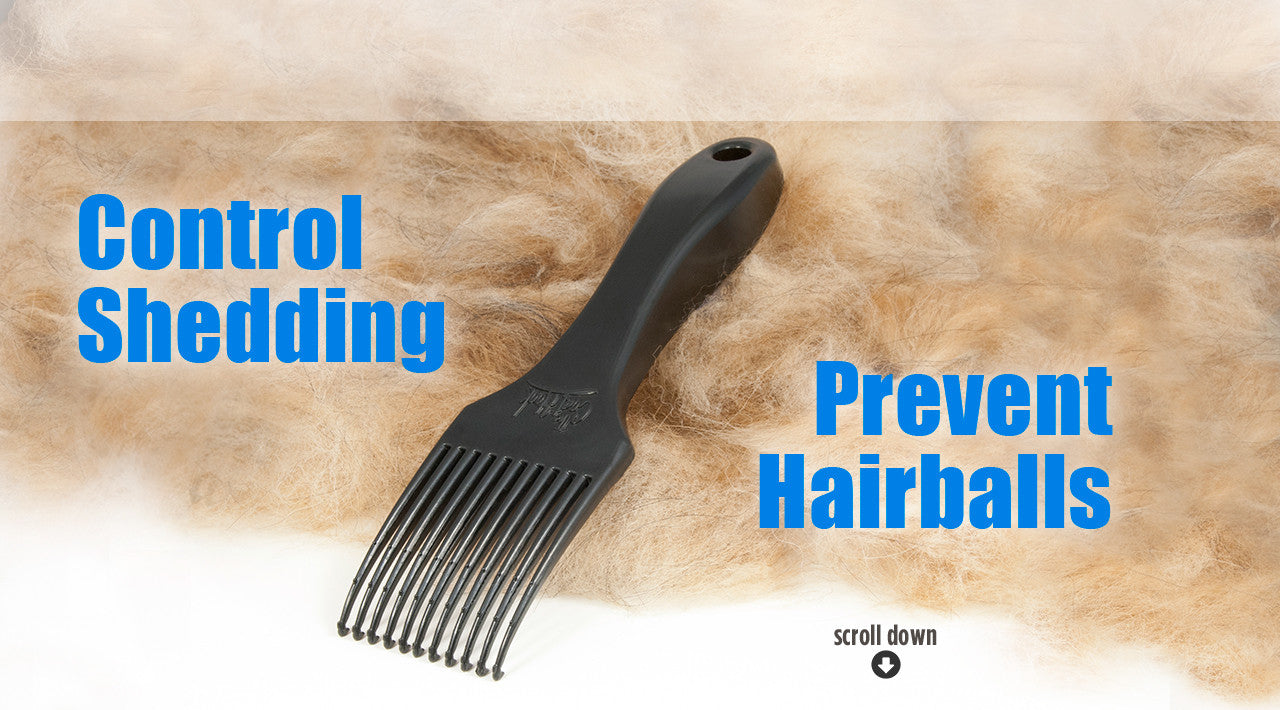 The CoatHook's Feel-Good Features
• Its Flexible Construction Has a Gentle Touch That Cats, Dogs, and Rabbits Love •
• Its Patented Microhooks Gather and Remove an Impressive and Satisfying Amount of Shedding Fur •
• Sales Support Animal Shelters and Rescue Groups •
• It's Made in the USA •
• FREE Shipping within the US! •

See the CoatHook Pet Comb in Action
Control shedding and prevent matting and hairballs — watch how small hooks on long tines gently gather and remove shedding undercoat from cats, dogs, and rabbits without pulling or cutting attached fur. And learn about how the CoatHook came to be.
The CoatHook Detangles and Desheds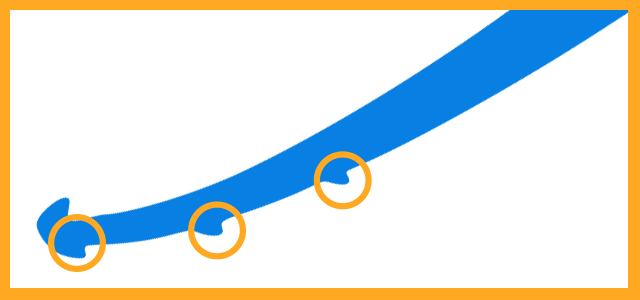 It Gently Teases Tangled Fur Apart
Prevent your pet's fur from matting with the detangling side of the CoatHook pet comb, which features a series of patented MicroHooks that incrementally tease tangled fur apart without tugging or hurting your pet.
It Removes Shedding Undercoat
The CoatHook's long tines reach through the outer "guard coat," and patented MicroHooks collect and gently remove shedding undercoat fur without cutting the outer guard coat.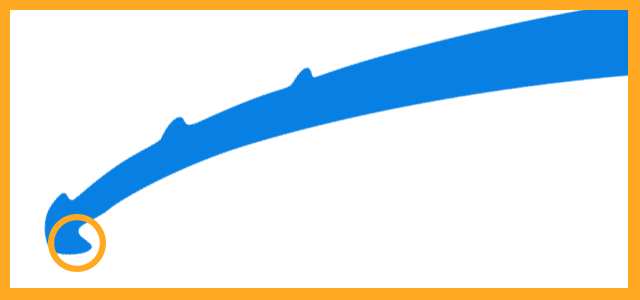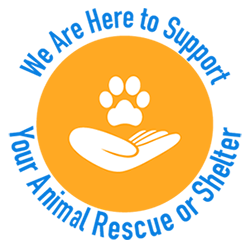 It Supports Animal Welfare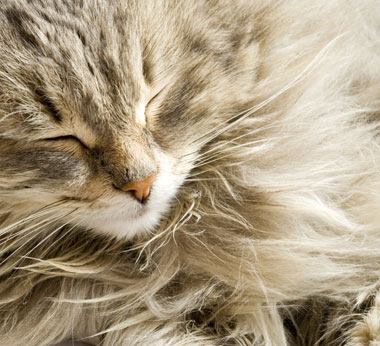 Great for Cats
The CoatHook de-mats tangles and combs out shedding undercoat on medium and long-haired cats. Flexible tines are gentle on sensitive or senior cats' pronounced spines, shoulders, and hips.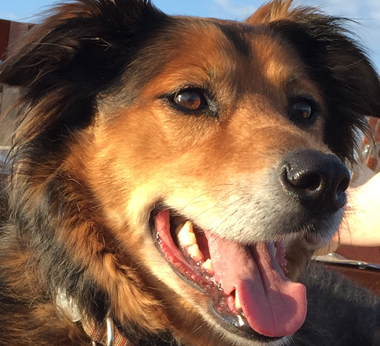 Great for Dogs
On dogs who have a double coat, the CoatHook's patented MicroHooks reach through the outer "guard" coat to remove shedding downy undercoat without cutting the outer coat.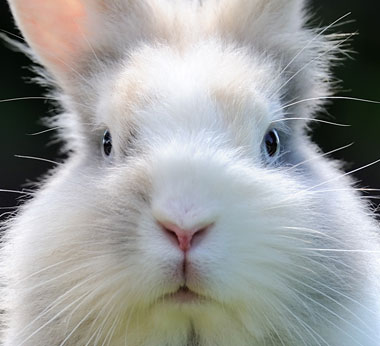 It's Even Great for Bunnies
Yes, we've even tested the CoatHook on house rabbits, and it works extremely well. Just ask Jack the rabbit how gentle it is.
"It's really gentle!" ~
Jack

"My boy loves it, and it's so nice to be able to get the shorter hair on his belly and legs without changing combs. We aren't even in a coat blow yet, and I like how much easier it is to snag the loose undercoat fur. My girl isn't a fan of brushing, but so far, she prefers this to our usual combs."
– Stephanie D.

"We were able to de-tangle and de-shed Washington really well with the CoatHook. He purred while we were grooming him, then he played with the furball cat toy we made from all the fur."
– Mandy F.

"Hey guys! I wanted to say thanks so much for the product. My cat is an elder kitty and whines a lot when she gets groomed. It took her a day to get used to the CoatHook, but I think she's happy to have this get rid of her knots."
– Florence L.

"My sweet, beautiful girl, Tess, loves getting brushed with the CoatHook! She starts falling asleep and even lifts her legs to provide easier access!"
– Jamie J.