A CoatHook to Benefit
Pope Memorial SPCA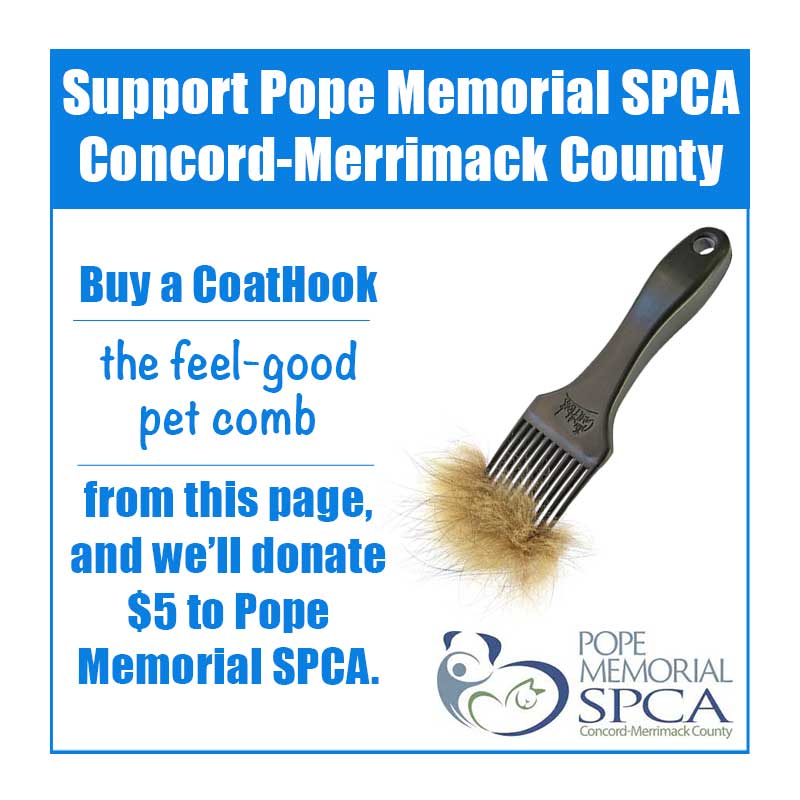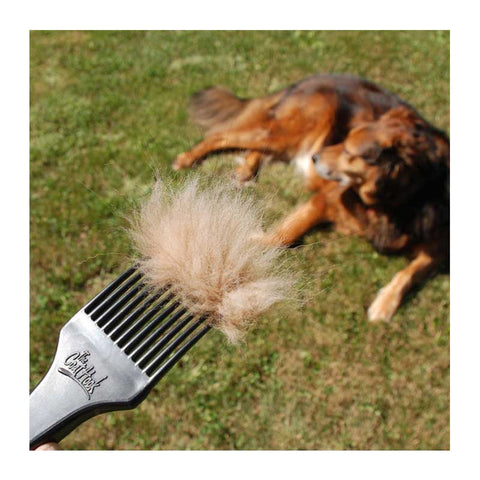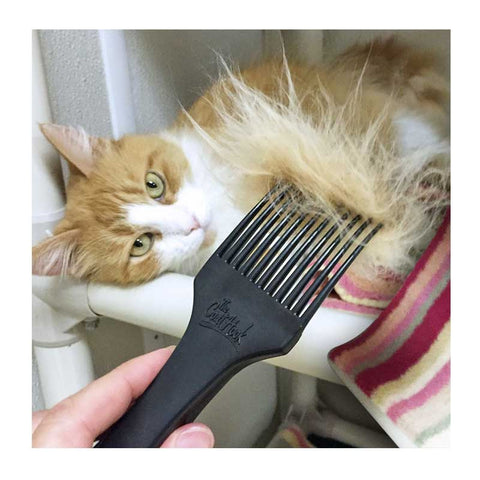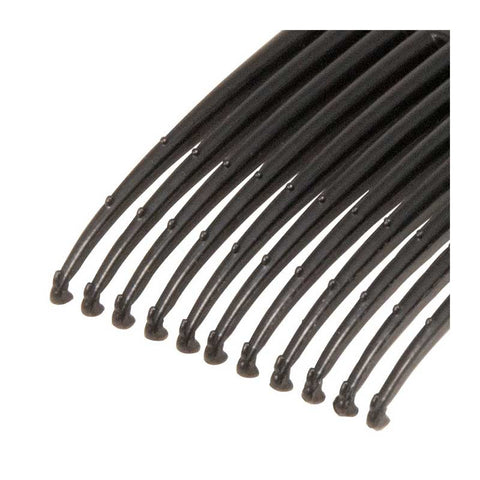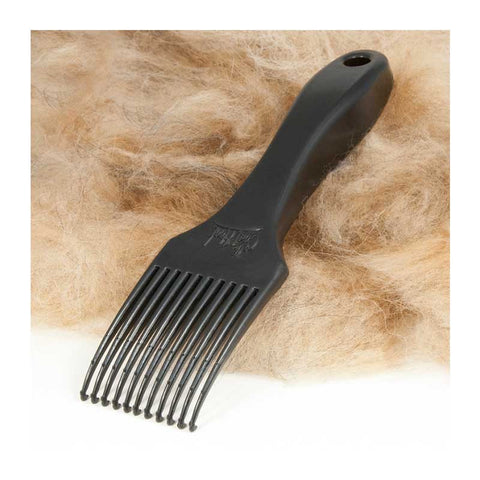 About This Fundraiser
$5 from every CoatHook sale made from this page goes to support the excellent work of Pope Memorial SPCA of Concord-Merrimack County, New Hampshire.
Pope Memorial cares for abandoned and homeless cats, dogs, and small animals, not only by sheltering them but also by working with the community to build awareness and appreciation for the benefits of a strong, healthy human-animal bond and a world that is safe and loving for all animals.
The shelter works to place homeless animals into loving homes that are committed to a lifetime of care. To ensure a successful adoption match, they carefully evaluate all animals medically and behaviorally and work with interested adopters to know what their lifestyle and interests are.
The shelter also runs well-established programs that support animals and the people who love them in the community. Here are a few:
Pet-Therapy — Staff and volunteers take suitable animals to visit area hospitals and nursing homes, where both the animals and people get a happy boost during their day.
Humane-Education — Staff and volunteers talk with children and adults in community settings such as schools, libraries, and churches about subjects such as responsible pet ownership and care, dog-bite prevention, and the importance of spaying and neutering.
Behavior Modification and Enrichment — Staff and volunteers provide behavior training for pets while they're at the shelter as well as once they've gone into foster care and even after they've been adopted.
Low-Cost Rabies / Microchip Clinics — The shelter offers affordable rabies vaccinations, microchipping, and ID tagging to prevent illness and loss.
Pet Food Pantry — The shelter provides food for pet owners who are having trouble affording pet food.
Reading Tails — Volunteers help children develop literacy skills by reading books to pet-therapy dogs.
We are very happy for any opportunity we have to support the comprehensive nature of Pope Memorial's work on behalf of animal welfare. We hope you'll feel good that part of your CoatHook purchase goes toward maintaining this wonderful shelter and its programs.
About This Product
The CoatHook gathers and removes shedding undercoat fur from cats, dogs, and rabbits without pulling or cutting the outer layers of fur, the way some pet combs do.
The CoatHook's long tines reach through the outer layer of fur, and the small hooks at the ends of the tines gently but very effectively gather and remove downy shedding undercoat fur.
A series of graduated hooks along the top of the tines can be used to gently tease out tangled fur.
The CoatHook works really well on dogs that have coats that shed, such as Labs, Collies, Shepherds, and mixed breeds, as well as medium-long to long-haired cats.
Watch the video below to learn more about the CoatHook and see it in action.
Made in Maine, USA.