A CoatHook to Benefit
Pet Adoption League of New York Chow Chow Rescue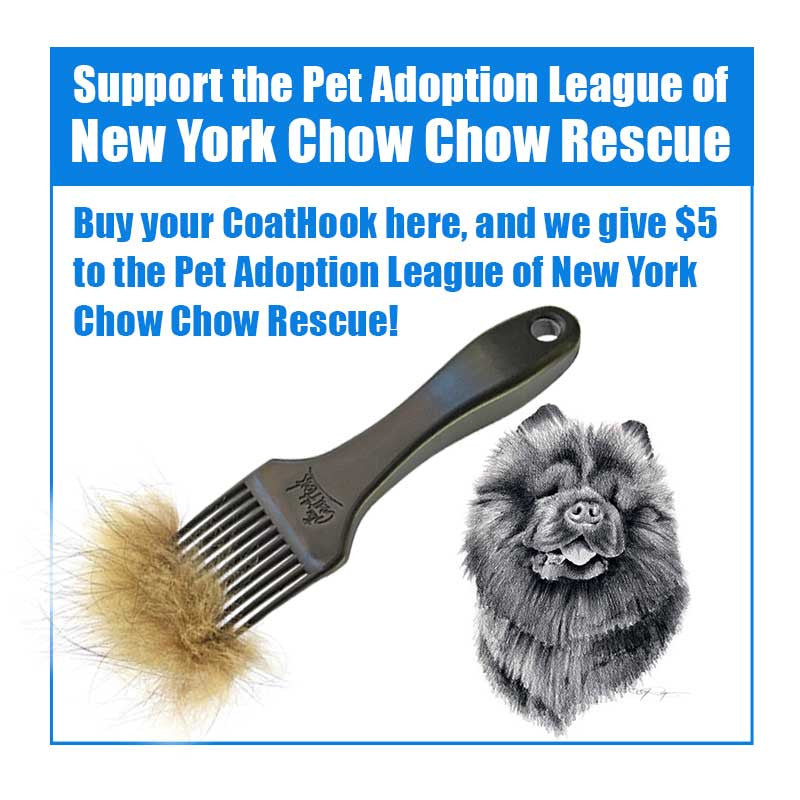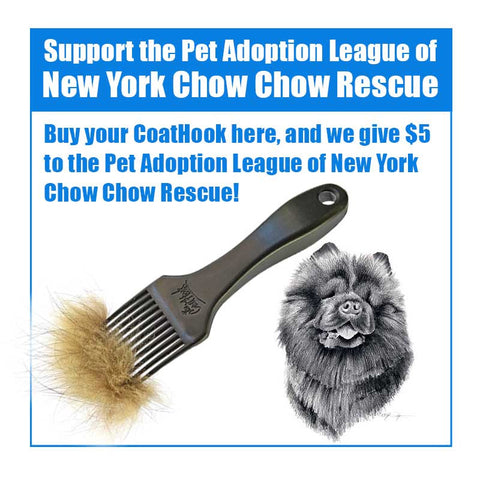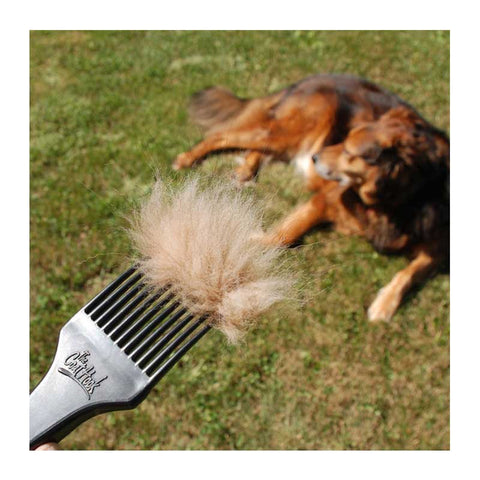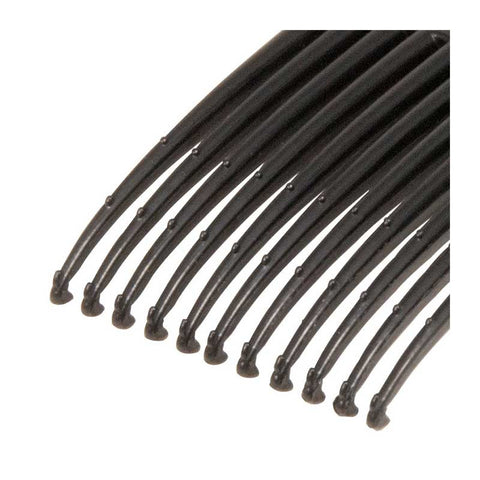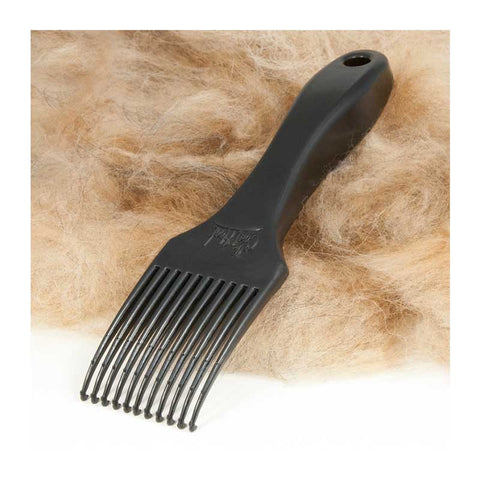 About This Fundraiser
$5 of every CoatHook sale from this page goes to the Pet Adoption League of New York Chow Chow Rescue specializing in the rehabilitation and care of homeless Chows and Chow mixes.
The organization was founded in 2001 by Caryl and Richard Shulman, who have an unwavering dedication to helping chows in need.
We, at the CoatHook, are pleased to be able to do something to help this organization. Our first adopted dog, Brandon, was a Chow mix, and there couldn't have been a better dog in the world, so we make every donation we can to this organization in his honor.
About This Product
The CoatHook gathers and removes shedding undercoat fur from cats, dogs, and rabbits without pulling or cutting the outer layers of fur, the way some pet combs do.
The CoatHook's long tines reach through the outer layer of fur, and the small hooks at the ends of the tines gently but very effectively gather and remove downy shedding undercoat fur.
A series of graduated hooks along the top of the tines can be used to gently tease out tangled fur.
The CoatHook works really well on dogs that have coats that shed, such as Labs, Collies, Shepherds, and mixed breeds, as well as medium-long to long-haired cats.
Watch the video below to learn more about the CoatHook and see it in action.
Made in Maine, USA.