A CoatHook to Benefit
Peppertree Rescue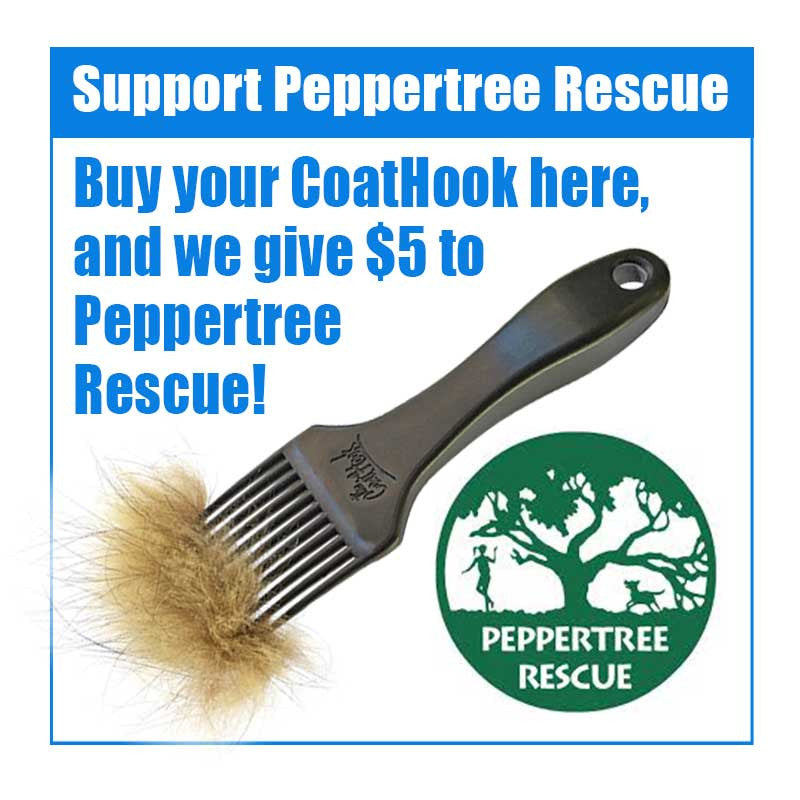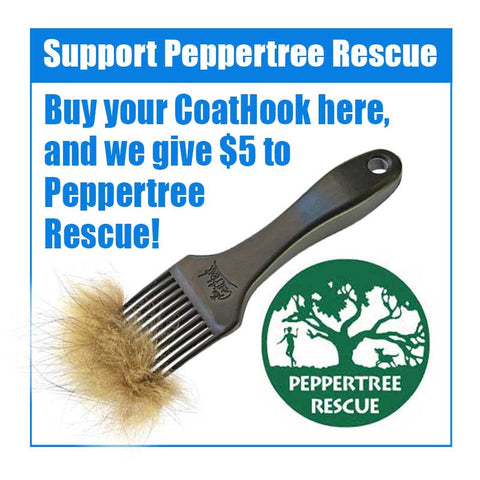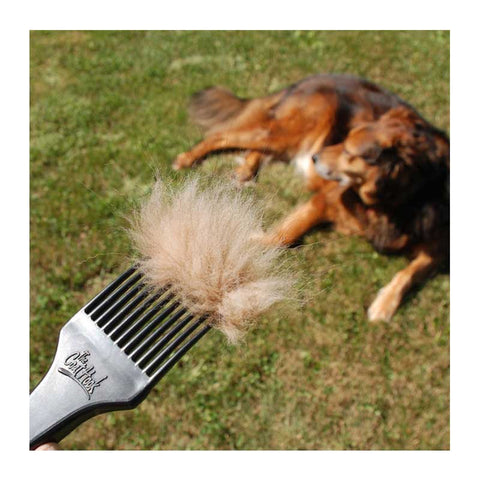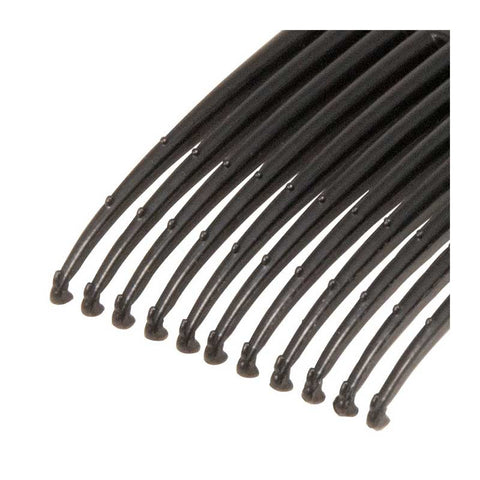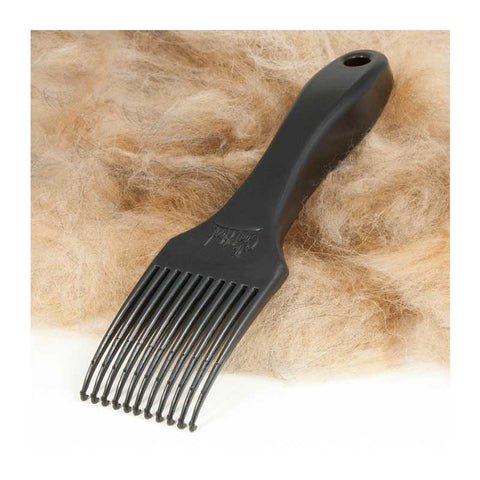 About This Fundraiser
This fundraiser benefits Peppertree Rescue of New York, which finds homes for dogs of any breed or mix that have the friendly, loving temperament and characteristics associated with golden retrievers.
The rescue gives priority to dogs who are facing euthanasia, living in shelters or pounds, and living in untenable situations. They attempt to accommodate dogs whose owners need to surrender them, to prevent a stressful or risky transition.
Peppertree screens dogs to identify those who have an easy-going temperament usually associated with golden retrievers and therefore have the greatest likelihood of transitioning successfully. They also work with adopters to help their new family member get successfully integrated.
We are happy to help cover costs associated with this rescue's work to help spare dogs whose lives are changing from any more stress or danger than is necessary.
About This Product
The CoatHook gathers and removes shedding undercoat fur from cats, dogs, and rabbits without pulling or cutting the outer layers of fur, the way some pet combs do.
The CoatHook's long tines reach through the outer layer of fur, and the small hooks at the ends of the tines gently but very effectively gather and remove downy shedding undercoat fur.
A series of graduated hooks along the top of the tines can be used to gently tease out tangled fur.
The CoatHook works really well on dogs that have coats that shed, such as Labs, Collies, Shepherds, and mixed breeds, as well as medium-long to long-haired cats.
Watch the video below to learn more about the CoatHook and see it in action.
Made in Maine, USA.