A CoatHook to Benefit
Paws of Dale Hollow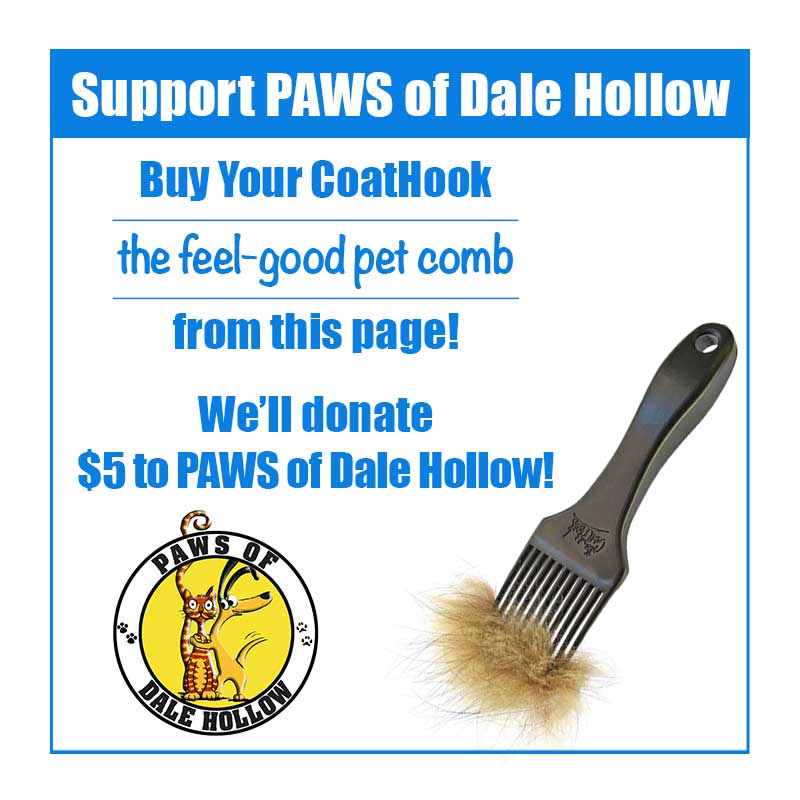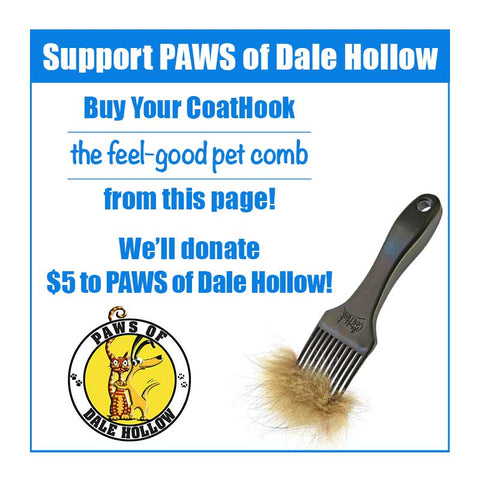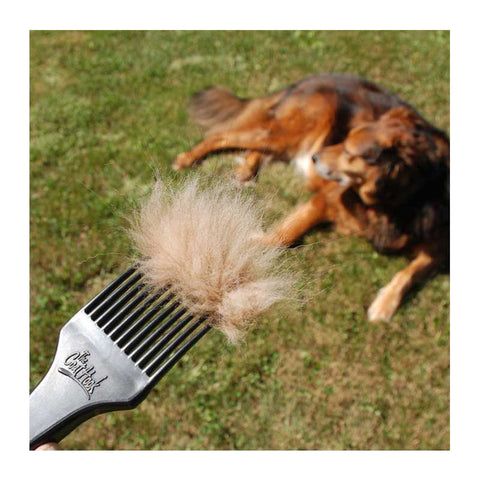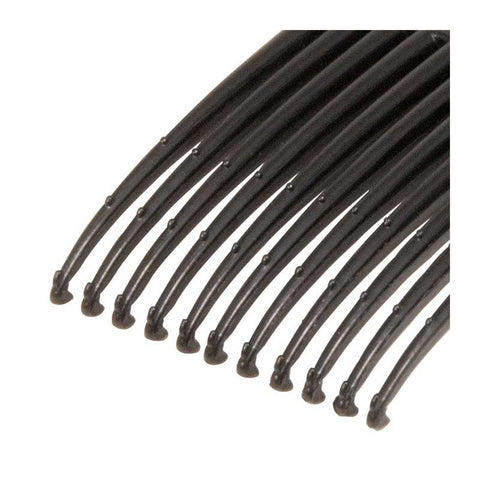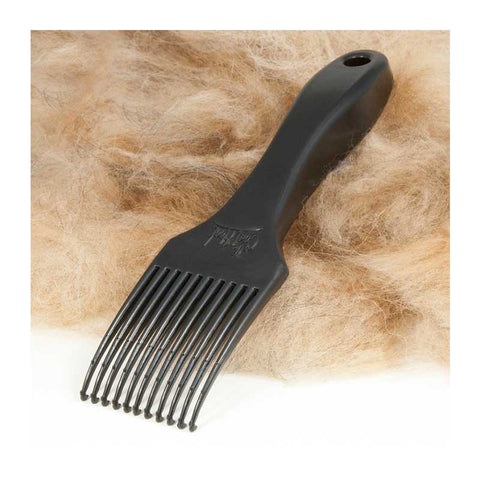 About This Fundraiser
This fundraiser benefits PAWS of Dale Hollow, an all-volunteer organization that has worked since 2002 to reduce and control the population of stray dogs in the Byrdstown, Tennessee, area.
PAWS of Dale Hollow has helped more than 3,000 homeless dogs (and, from time to time, cats) find their way to safety since its inception and has facilitated the spay / neuter of countless others through their low-cost public outreach program.
The organization is primarily a foster-home network that provides stray dogs a safe and loving place to stay until the group can either reunite the dogs with their owners or find the right forever homes for them.
Their overarching mission is to promote healthy, supportive relationships between animals and humans through a foster-home network, humane education, and its spay / neuter program.
The group's organizers express high praise to its volunteers for their hard work and dedication over the years and much gratitude to adopters who open their hearts and homes to provide a safe and happy family to dogs for the rest of their lives.
We, here at the CoatHook, are happy to help PAWS of Dale Hollow cover veterinary expenses and make a positive difference for hundreds of dogs every year.
About This Product
The CoatHook gathers and removes shedding undercoat fur from cats, dogs, and rabbits without pulling or cutting the outer layers of fur, the way some pet combs do.
The CoatHook's long tines reach through the outer layer of fur, and the small hooks at the ends of the tines gently but very effectively gather and remove downy shedding undercoat fur.
A series of graduated hooks along the top of the tines can be used to gently tease out tangled fur.
The CoatHook works really well on dogs that have coats that shed, such as Labs, Collies, Shepherds, and mixed breeds, as well as medium-long to long-haired cats.
Watch the video below to learn more about the CoatHook and see it in action.
Made in Maine, USA.