A CoatHook to Benefit Midwest Pets for Life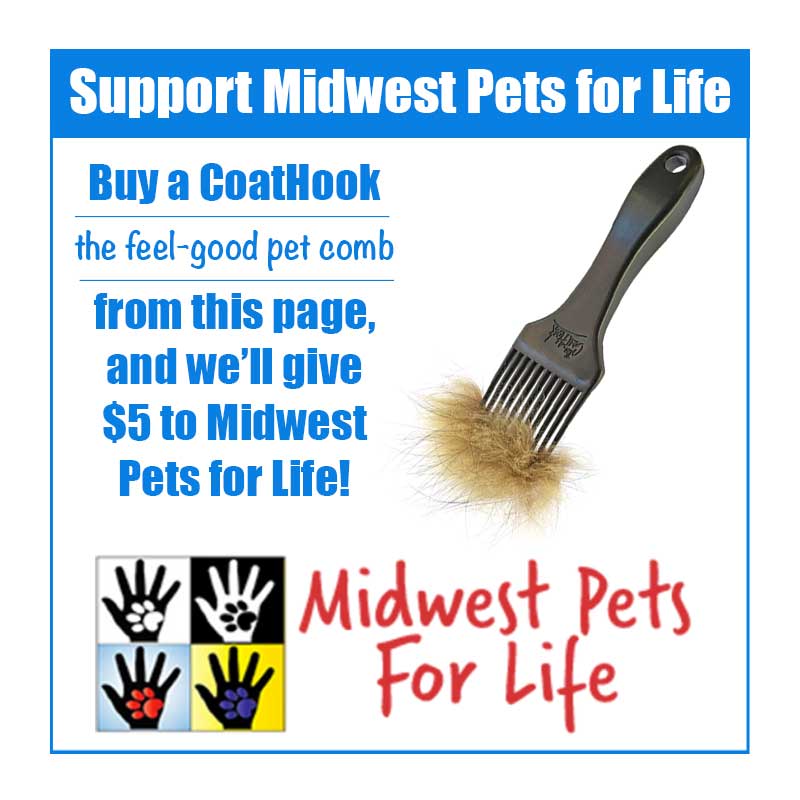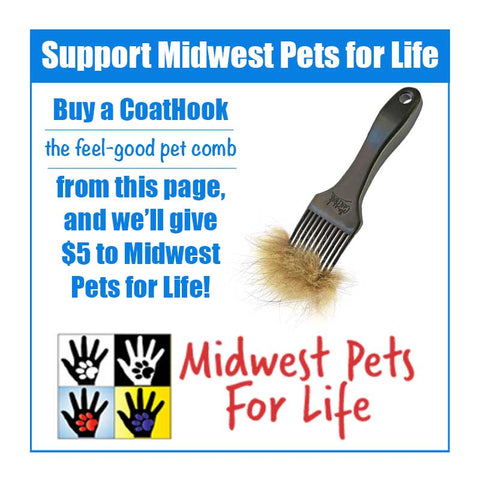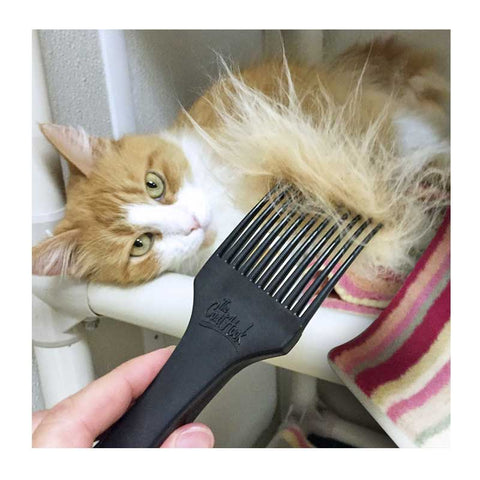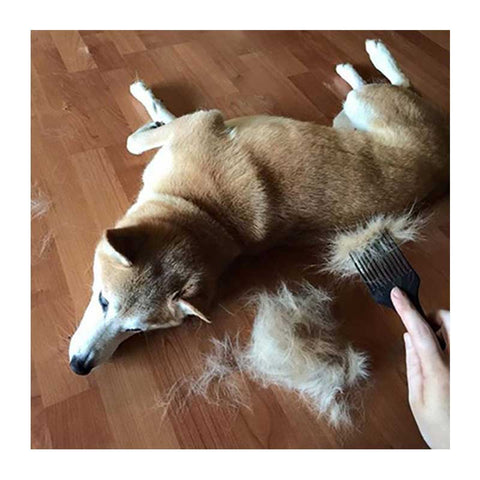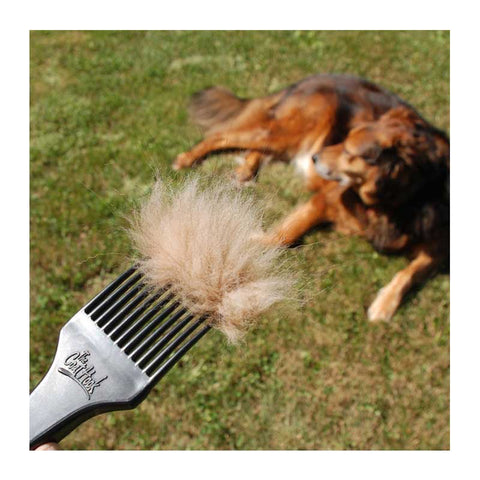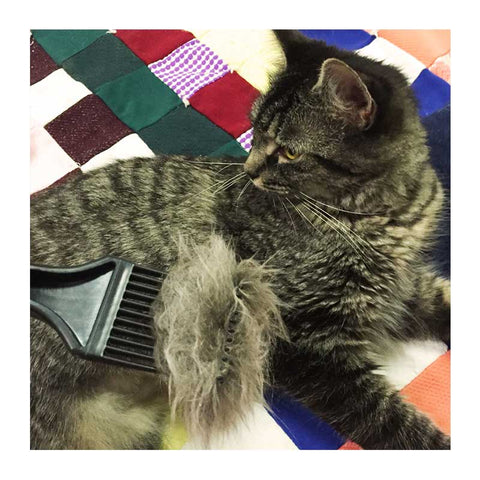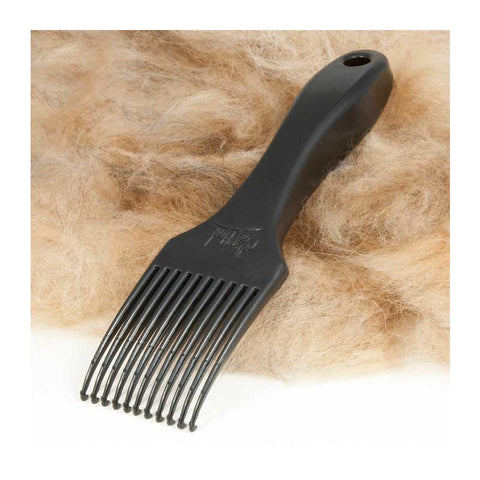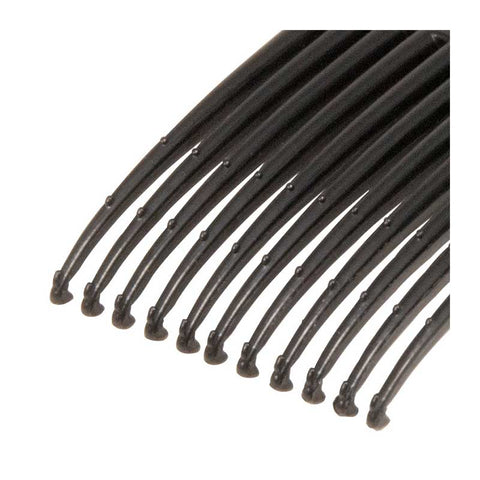 About This Fundraiser
This fundraiser supports the work of Clinton Iowa's Midwest Pets for Life and their mission to "keep family and pets together."
Midwest Pets For Life helps elderly, disabled, homebound, and low-income pet owners in times of need by offering a comprehensive range of pet-retention programs, services, and education.
MPFL believes that no one should have to surrender their beloved pet because of adverse situations that are temporary, like difficulty affording pet food, spay/neuter surgery, and wellness checkups; or during an owner's move or hospitalization. MPFL helps to keep pets with their families who love them.
Ani-Meals — is for homebound citizens with disabilities. MPFL delivers food and supplies every month to recipients who meet specific criteria.

Kibble & Litter Pantry — is for citizens who can't afford food or services for their pet, but who have transportation and are able to pick up food and supplies from MPFL's office.

Emergency In-Home Care — If a client is hospitalized, MPFL provides in-home care for their pets by skilled and educated volunteers who provide basic care like feeding and watering, administering medications, scooping litter boxes, and taking dogs outside for pottying.

Training — MPFL provides behavioral and training referrals to help people and their pets overcome all kinds of behavior issues that lead to the people feeling there's no other option but to give up their pets, such as litter box and crate problems; furniture clawing; spraying, marking and submissive urination; separation anxiety; picky eating; obsessive barking; aggressive play; and chewing.

Low-Cost Spay/Neuter Surgery — MPFL offers low-cost spay/neuter surgery for cats by a licensed veterinarian, and they partner with a local vet clinic to provide services for dogs.

Low-Cost Wellness Care — MPFL also offers low-cost vaccinations, ear cleaning, nail trims, and microchipping by a licensed veterinarian.

Rehoming / Fostering / Adoption — At times, even with the best efforts, maintaining ownership of a beloved pet becomes impossible. When that happens, MPFL helps to find foster and forever homes.

Disaster Response — MPFL works alongside Clinton County Emergency Management with its trained Emergency Animal Response Team staff and its M*A*S*H* (Moving Animals Safely Home) Unit to keep pets safe during disasters and reconnect them to their families.

We hope you'll join us in support of Midwest Pets for Life's work by purchasing your CoatHook pet comb from this page.
About This Product
The CoatHook gathers and removes shedding undercoat fur from cats, dogs, and rabbits without pulling or cutting the outer layers of fur, the way some pet combs do.
The CoatHook's long tines reach through the outer layer of fur, and the small hooks at the ends of the tines gently but very effectively gather and remove downy shedding undercoat fur.
A series of graduated hooks along the top of the tines can be used to gently tease out tangled fur.
The CoatHook works really well on dogs that have coats that shed, such as Labs, Collies, Shepherds, and mixed breeds, as well as medium-long to long-haired cats.
Watch the video below to learn more about the CoatHook and see it in action.
Made in Maine, USA.