A CoatHook to Benefit
Good Karma Rescue of VT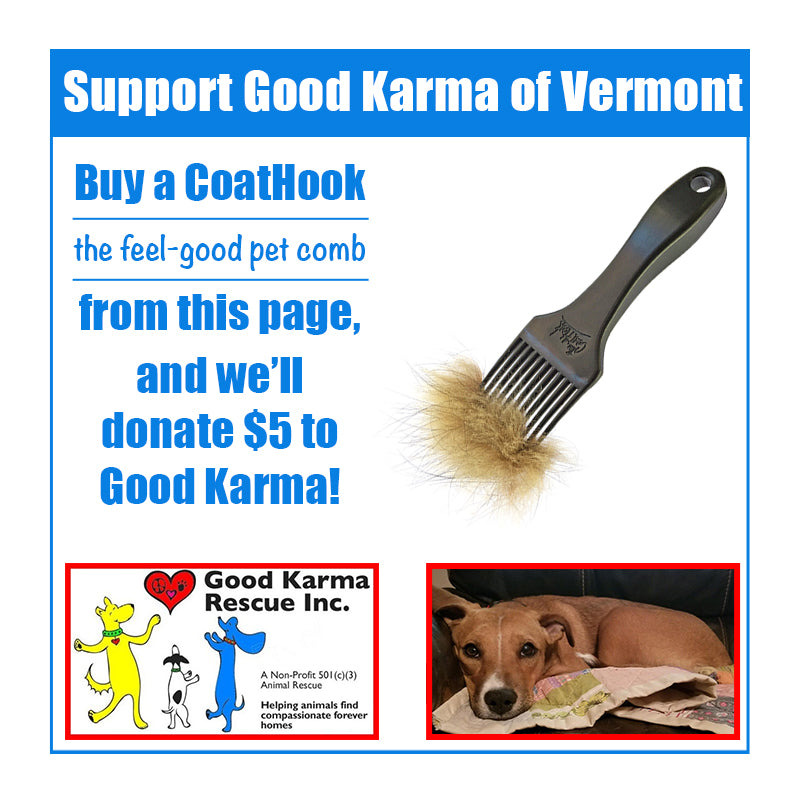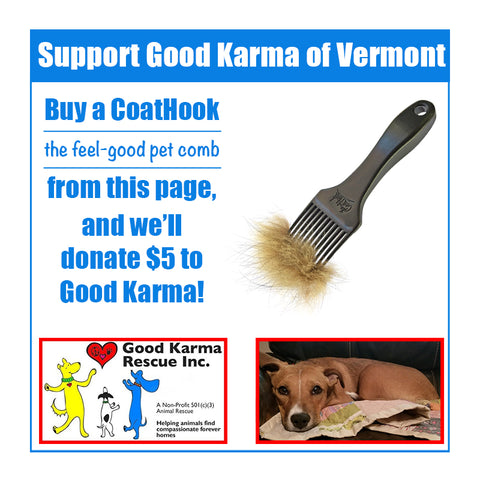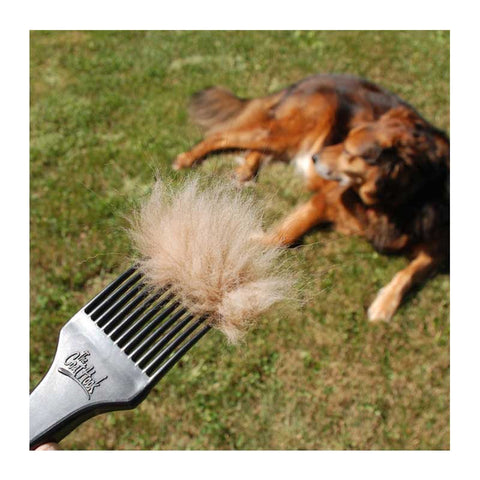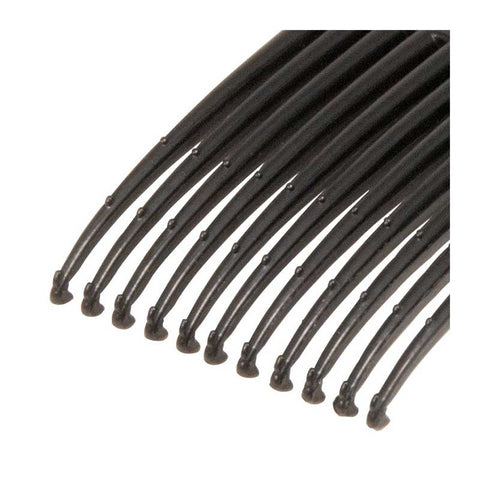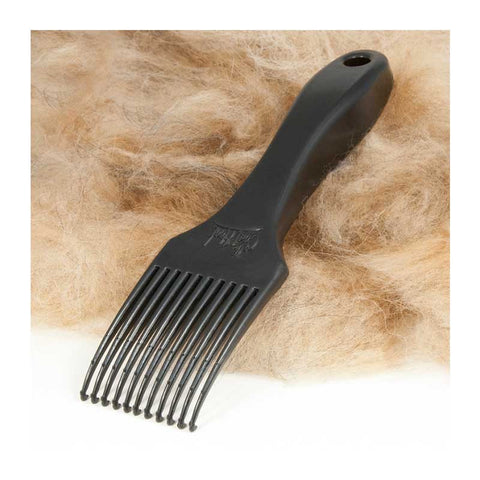 About This Fundraiser
$5 of every CoatHook sold from this page goes to Good Karma Rescue, an all-volunteer licensed animal rescue in Vermont.
Good Karma's mission is to rescue, provide refuge for, and ultimately find permanent loving homes for abandoned, stray, and neglected animals where they will receive a lifetime commitment of loving care, including gentle training, healthy exercise, and regular veterinary care.
Good Karma has been rescuing, sheltering, and fostering dogs in need since 2004.
About This Product
The CoatHook gathers and removes shedding undercoat fur from cats, dogs, and rabbits without pulling or cutting the outer layers of fur, the way some pet combs do.
The CoatHook's long tines reach through the outer layer of fur, and the small hooks at the ends of the tines gently but very effectively gather and remove downy shedding undercoat fur.
A series of graduated hooks along the top of the tines can be used to gently tease out tangled fur.
The CoatHook works really well on dogs that have coats that shed, such as Labs, Collies, Shepherds, and mixed breeds, as well as medium-long to long-haired cats.
Watch the video below to learn more about the CoatHook and see it in action.
Made in Maine, USA.