A CoatHook to Benefit
Big Fluffy Dog Rescue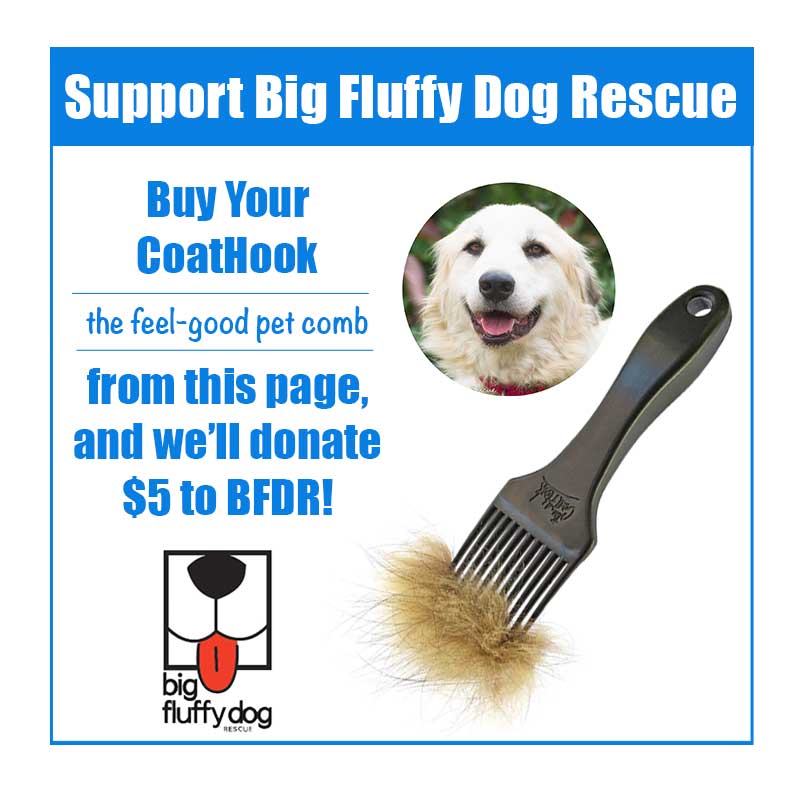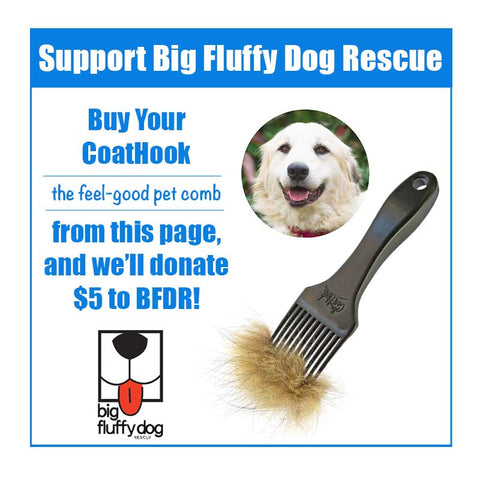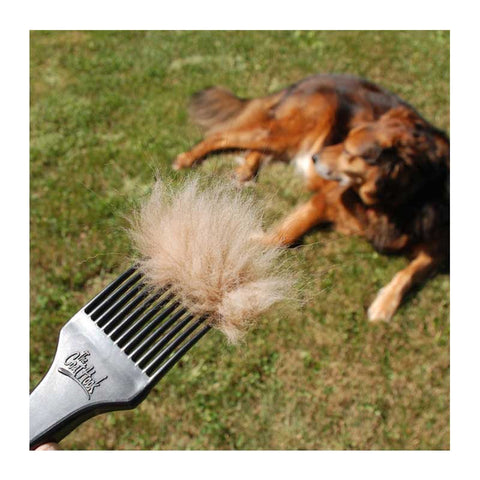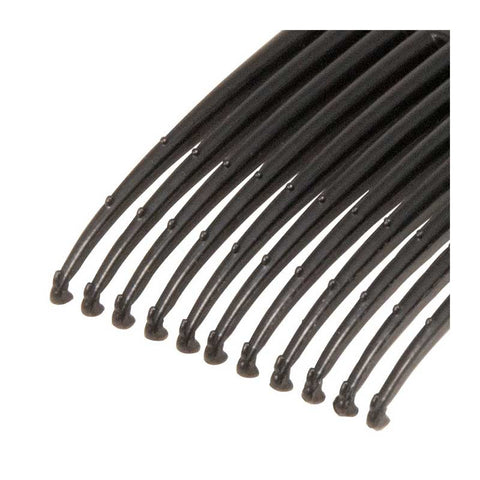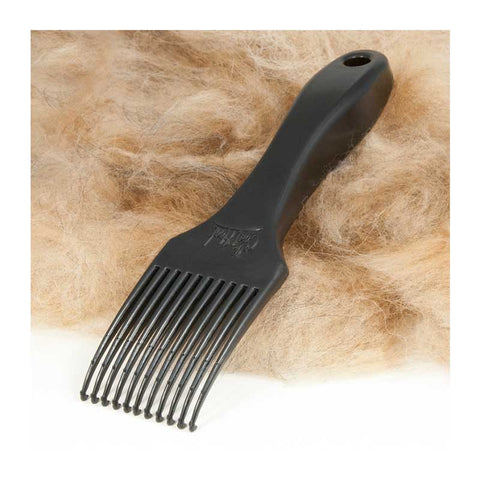 About This Fundraiser
Big Fluffy Dog Rescue has a very special place in our hearts. Back in 2014, we fostered "Felicity" (now renamed "Coco" by her forever family).
This picture is The CoatHook's Lisa meeting Coco at the transport drop-off from Tennessee to Maine. Coco was a little wiped out from the long transport, and she was unsure about where this development would take her, but she soon began to realize that life was about to become much better for her.
Within days, she was being treated to fun, fresh air, and friends on Maine's Great Pond.
And within a few months, she had struck gold with the perfect forever family in Massachusetts, where she has bonded with a wonderful little girl and a cat who adore her.
Coco is only one of thousands of dogs that BFDR has pulled out of trouble and carefully placed in a loving family situation where they can live out the rest of their days not only safely but also joyfully.
$5 of every CoatHook sold from this page goes to Big Fluffy Dog Rescue, an all-volunteer rescue group headquartered in Tennessee with volunteers in several southern states and throughout New England. The group is dedicated to helping giant-breed mixed-breed dogs — Great Pyrenees, Saint Bernards, Newfoundlands, and mixes — whose lives are in jeopardy.
Many dogs that BFDR helps are abandoned at high-kill shelters in the South; some are surrendered by owners who cannot properly care for them, and still others are failed livestock guardian dogs.
Regardless of their origins, BFDR's goal for every dog is the same: a safe, happy home where they are a well-loved member of the family.
About This Product
The CoatHook gathers and removes shedding undercoat fur from cats, dogs, and rabbits without pulling or cutting the outer layers of fur, the way some pet combs do.
The CoatHook's long tines reach through the outer layer of fur, and the small hooks at the ends of the tines gently but very effectively gather and remove downy shedding undercoat fur.
A series of graduated hooks along the top of the tines can be used to gently tease out tangled fur.
The CoatHook works really well on dogs that have coats that shed, such as Labs, Collies, Shepherds, and mixed breeds, as well as medium-long to long-haired cats.
Watch the video below to learn more about the CoatHook and see it in action.
Made in Maine, USA.