A CoatHook to Benefit
Nevada SPCA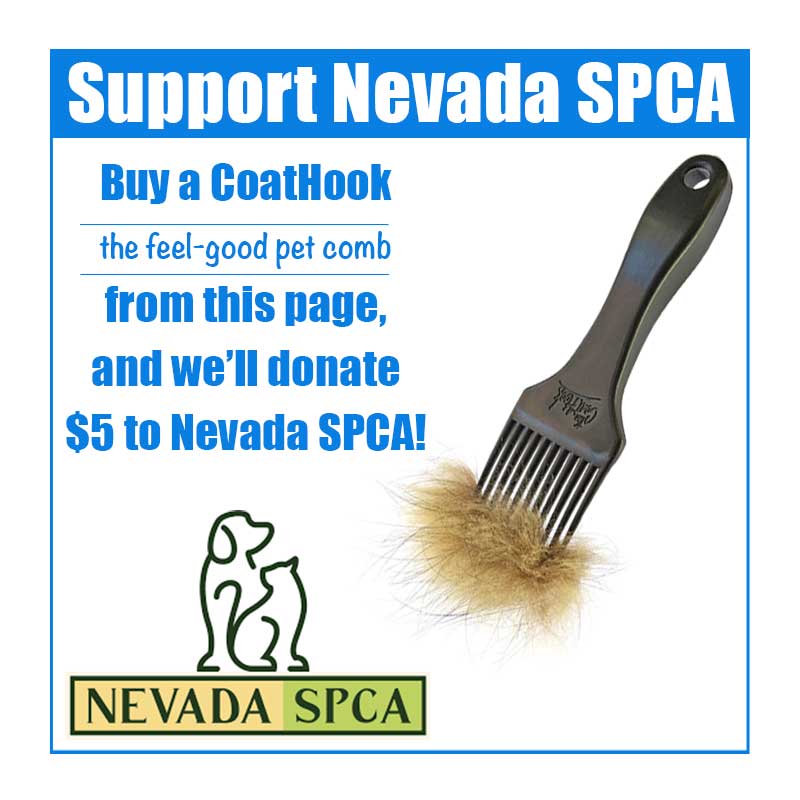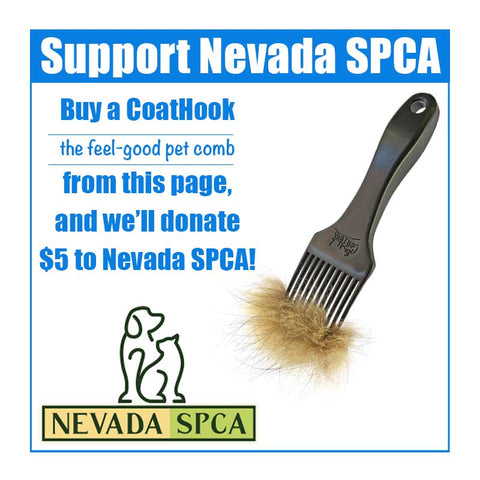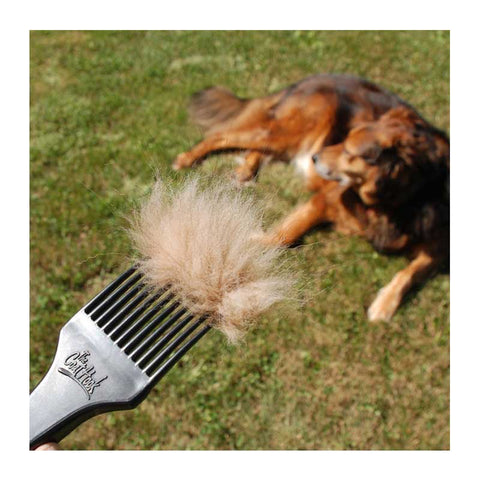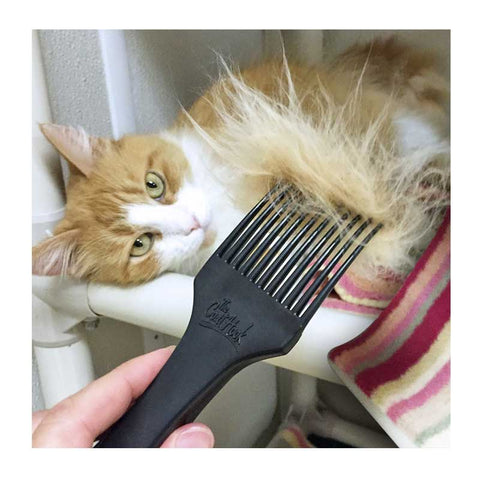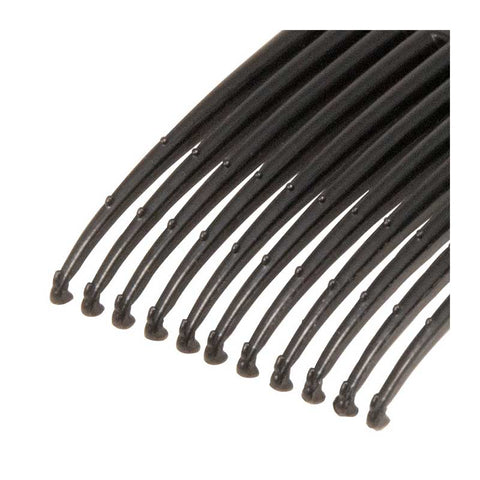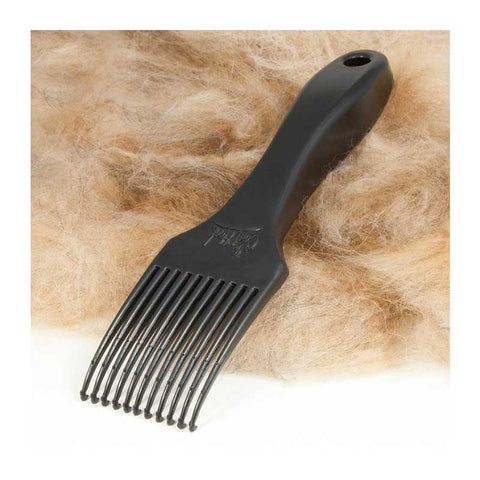 About This Fundraiser
This fundraiser benefits Nevada SPCA, (Society for the Prevention of Cruelty to Animals), which was founded in 1982 as Las Vegas' original no-kill shelter.
The shelter takes in over 2,000 dogs, cats, and small pets each year, treating each and every animal in their care with respect for their individuality and unique personality.
Their primary mission is to place animals into loving homes where they can be safe, thrive, and enjoy companionship and rewarding relationships with their human families.
In addition to their shelter and adoption center, they offer
Drive-thru pet food assistance
A Seniors-for-Seniors adoption program
Online resources to guide pet owners in every aspect of caring for animals
Guidance to help pet owners find
Pet-friendly apartments
Low-cost spay / neuter providers
Help with veterinary bills
We, here at the CoatHook, are proud to be able to raise a few bucks to support Nevada SPCA's dedicated work, and we thank you for trying the CoatHook to benefit this organization.
About This Product
The CoatHook gathers and removes shedding undercoat fur from cats, dogs, and rabbits without pulling or cutting the outer layers of fur, the way some pet combs do.
The CoatHook's long tines reach through the outer layer of fur, and the small hooks at the ends of the tines gently but very effectively gather and remove downy shedding undercoat fur.
A series of graduated hooks along the top of the tines can be used to gently tease out tangled fur.
The CoatHook works really well on dogs that have coats that shed, such as Labs, Collies, Shepherds, and mixed breeds, as well as medium-long to long-haired cats.
Watch the video below to learn more about the CoatHook and see it in action.
Made in Maine, USA.