A CoatHook to Benefit
Foundation for TJO Animals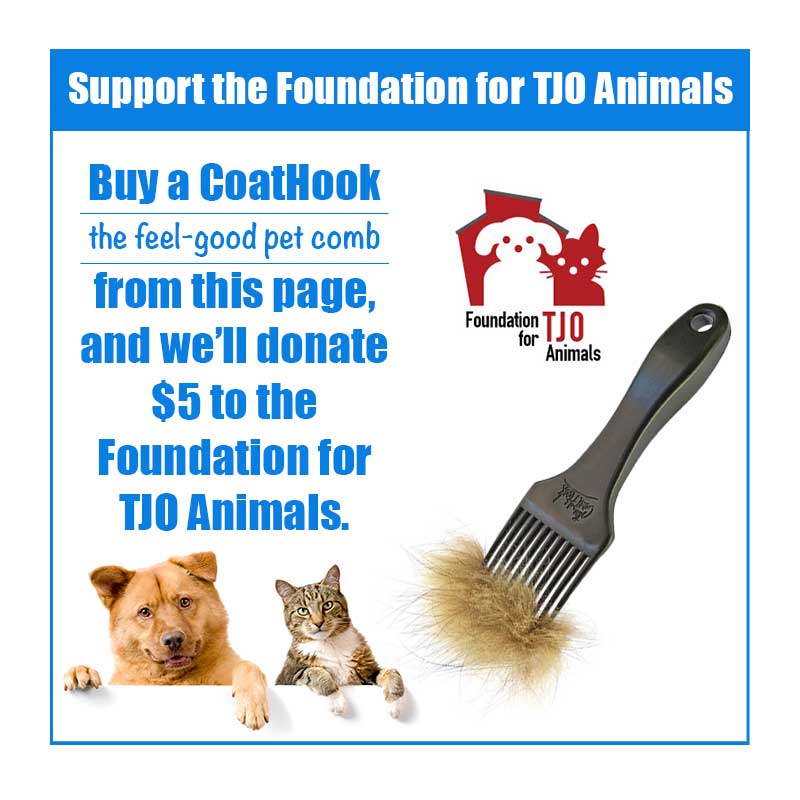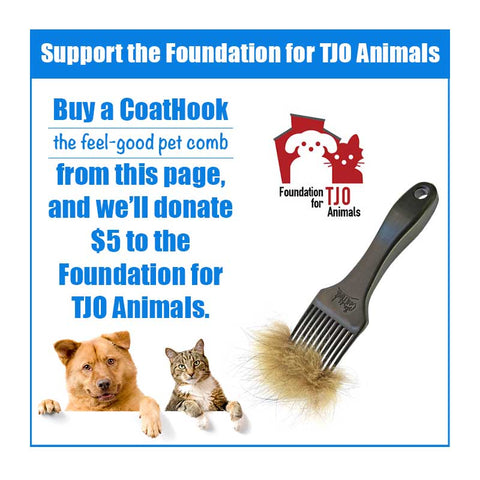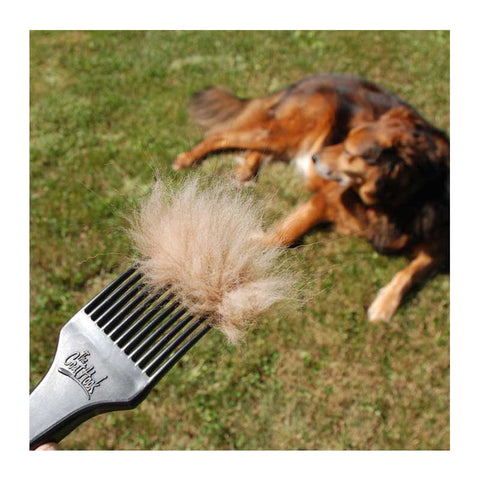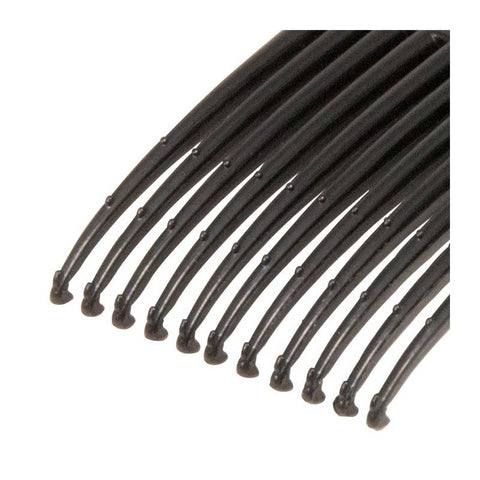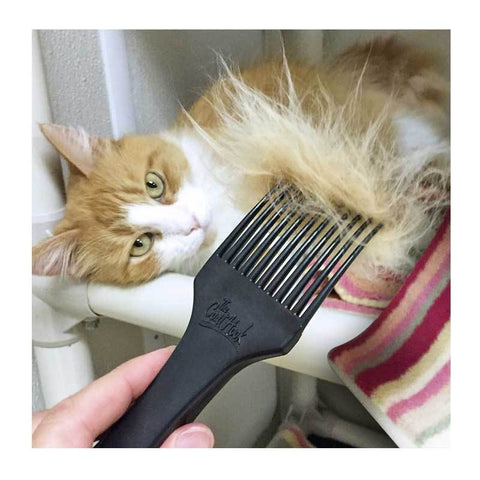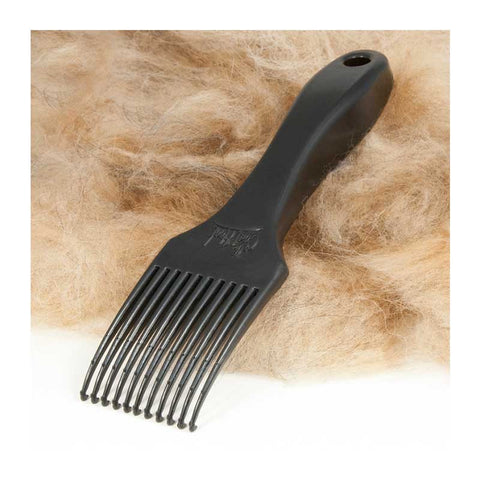 About This Fundraiser
This fundraiser benefits the Foundation for TJO Animals, founded in 2007 to raise funds for the animals at the Thomas J. O'Connor Animal Control and Adoption Center, which serves the towns of Springfield, Holyoke, and Chicopee, in western Massachusetts.
The foundation provides financial support for veterinary care, behavioral training, medical supplies, lab tests, surgeries and medical procedures, animal enrichment supplies, animal transportation, and community outreach, which has enabled the adoption center to save and improve the lives of thousands of animals — last year alone, the center took in and helped more than 3,000 dogs and cats.
$5 of every CoatHook sold from this page goes to the Foundation for TJO Animals, with the hopes that their positive impact on the surrounding community and its companion animals will only grow stronger.
About This Product
The CoatHook gathers and removes shedding undercoat fur from cats, dogs, and rabbits without pulling or cutting the outer layers of fur, the way some pet combs do.
The CoatHook's long tines reach through the outer layer of fur, and the small hooks at the ends of the tines gently but very effectively gather and remove downy shedding undercoat fur.
A series of graduated hooks along the top of the tines can be used to gently tease out tangled fur.
The CoatHook works really well on dogs that have coats that shed, such as Labs, Collies, Shepherds, and mixed breeds, as well as medium-long to long-haired cats.
Watch the video below to learn more about the CoatHook and see it in action.
Made in Maine, USA.